Lease vs. Purchase
at Fox Marquette Ford
Make Your Choice with Ford Credit
The decision to finance or lease can depend on several factors, including how often you prefer to get a new vehicle and your driving habits. Determine which best fits you and your lifestyle.
Should I Buy or Lease?
The biggest difference between buying and leasing is ownership.  Buying a car means that the vehicle is yours to do with and drive for as long as you like.  Leasing on the other hand is like renting in that the vehicle is not yours, is usually returned to the owner after all payments are made, and has to be kept in good condition.
Buying a Ford
Finance a Vehicle - Make it yours
Vehicle financing can be the ultimate reward whether you're considering a new or Certified Pre-Owned Ford vehicle.
Financing also has unique benefits and features:
Variety of popular terms
No mileage limits or excess wear and use charges
Customize your vehicle at any time
Each payment helps build vehicle equity toward future trade-in
Consider BUYING if you:
Like to drive or have a long commute - no worry; buying means unlimited miles
Plan to have a large down payment
Want to customize - personalizing with aftermarket equipment is allowed
Expect to keep the vehicle for more than a few years
Want to own the vehicle free and clear - once all payments are made the vehicle is yours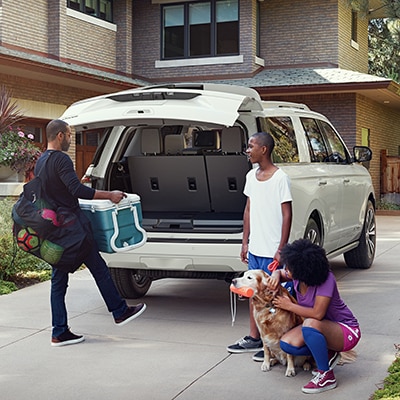 Leasing a Ford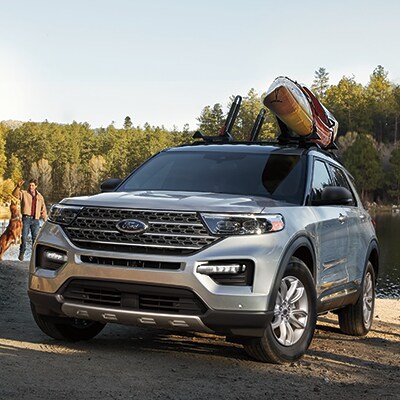 Lease a Vehicle - Retain your option to return or buy
Lease payments are usually lower than similar-term finance payments because you're only paying for the portion of the vehicle's value used during the lease term (and any associated lease charges).
Red Carpet Lease provides unique benefits and features:
Variety of popular terms, including our popular 24/36 month leases
Seven mileage options to choose from
Customize your vehicle at time of purchase with approved accessories
Consider LEASING if you:
Can anticipate annual mileage needs over the next few years - miles are limited
Keep your vehicle clean and in good working condition
Like having the 'latest and greatest' - leasing can mean a new car more frequently
Prefer to have a vehicle that is under warranty
Value the convenience of returning your vehicle at the end of the agreement
Make an Inquiry
* Indicates a required field
Hours
Monday

8:30am-6pm

Tuesday

8:30am-6pm

Wednesday

8:30am-6pm

Thursday

8:30am-6pm

Friday

8:30am-6pm

Saturday

9am-2pm

Sunday

Closed